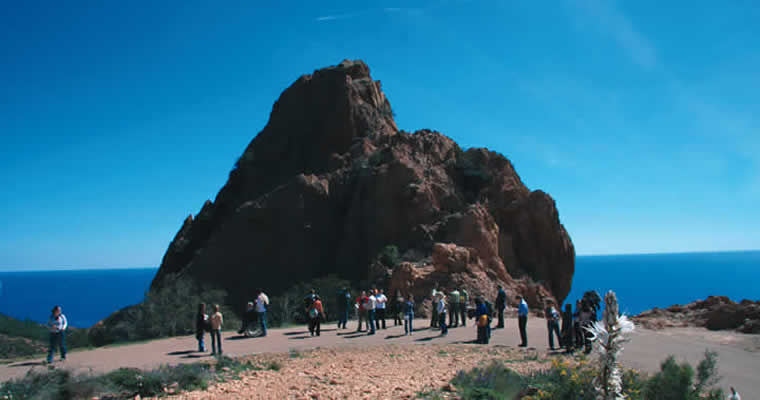 Rocher Saint-Barthélemy
Located between the sea and Cap Roux, the Saint Barthélémy rock is a huge monolith overlooking the Estérel.
Reserved for hikers, cyclists and people with limited mobility, the forest road is easily accessible.
This tour offers unrestricted views of the sea and the surrounding bays.
If you want to go on top of the rock, be sure to take the steps carved in the rock. Be aware that this is not accessible to all!
A bit of history
During one of his stays in Agay, a rich French businessman was in awe before the beauty of Saint Barthélémy rock, so much so that he immortalized it in a painting. Who was this man? The painter was none other than Antoine Lumière, the father of the inventors of modern cinema Louis and Auguste Lumière. His painting can still be seen in a museum in Lyon, in the house that formerly belonged to the brothers.