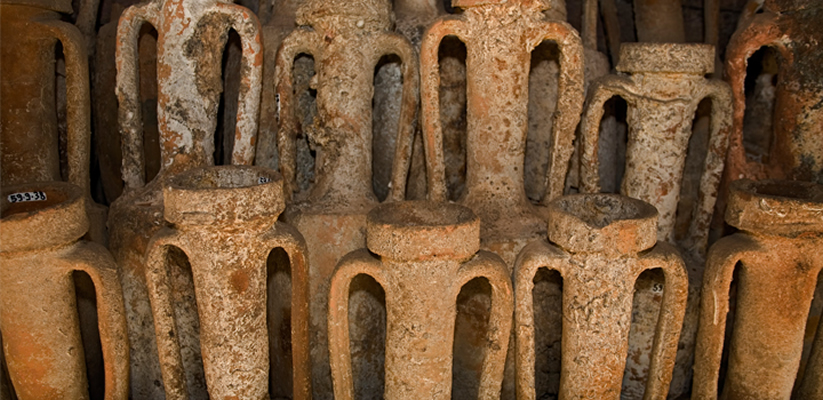 Archaeological heritage
The shoreline of Saint-Raphaël also includes the 36 km of coast situated along the massif of the Estérel.
As early as the 5th century BCE the rugged shoreline was a booming commercial hub, and shipwrecks from the Second World War are scattered on the seabed among the remains of ancient seagoing vessels.

Relics from the region's 2500 years of maritime history are on exhibit at the Archaeological Museum in Saint-Raphaël.

Prehistory and Maritime Archaeology Museum:
The museum displays treasures from our local maritime and historical heritage dating back to the prehistoric era all the way to the Roman Empire era.

From Tuesdays to Saturdays, 9.00AM – 12.00PM and 2.00PM – 6.00PM.
Closed on Sundays and public holidays.
Tel. + 33 (0)4 94 19 25 75 - Place de la Vieille Eglise