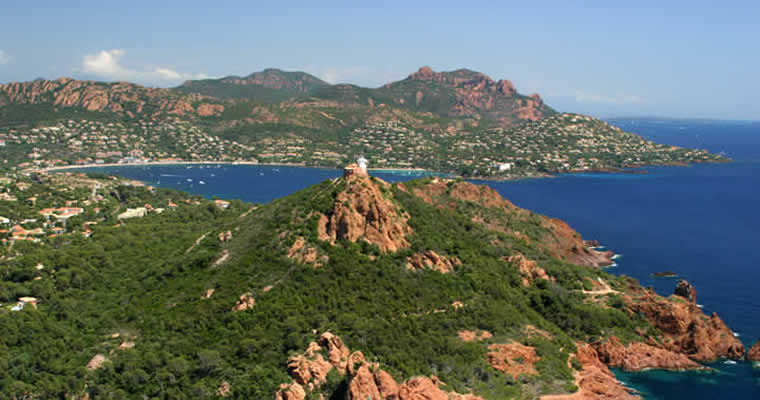 Cap Dramont
Cap Dramont is a nature preserve that offers breathtaking views from the Ile d'Or and the Agay Bay all the way to the Estérel. At the foot of the cape you can see the picturesque port of Poussaï.
The Ile d'Or is 200 meters across from the Cap Dramont. The medieval square tower that was built on this island might have been a source of inspiration for Hergé -- the creator of Tintin -- and more particularly for his comic book "L'Ile d'or".
Its red rock, known as rhyolite and native to the massif of the Estérel, is mixed with other, rarer blue rocks known as esterellite, both of which are the product of magma formation during the Tertiary geological period. They both are mined locally in the quarries of the Dramont, and variegated esterellite pebbles can be found on the Landing Beach, the site where 20,000 American GI's from the 36th Texas Infantry Division disembarked on August 15th 1944.
At the summit of Cap Dramont, a signalling station was built in 1860 on the ruins of a watchtower dating back to 1562. Still in active use as an observation post, it is closed to the public.
Cap Nature in the Dramont
A digital itinerary extending from Camp Long to the Maison Forrestière in the Poussai allows you to download information on your mobile application about Cap Dramont, including the fauna, the flora and the geology of the area. In order to blend into the surrounding environment, the QR codes have been placed on existing rocks.
At Belvédère de la Batterie you can also scan QR codes for informative details. This unique digital project has received the ICONA D'OR, a national award for innovation, and is part of the larger digital itinerary "From Shorelines to Coves" (De Rivages en Calanques).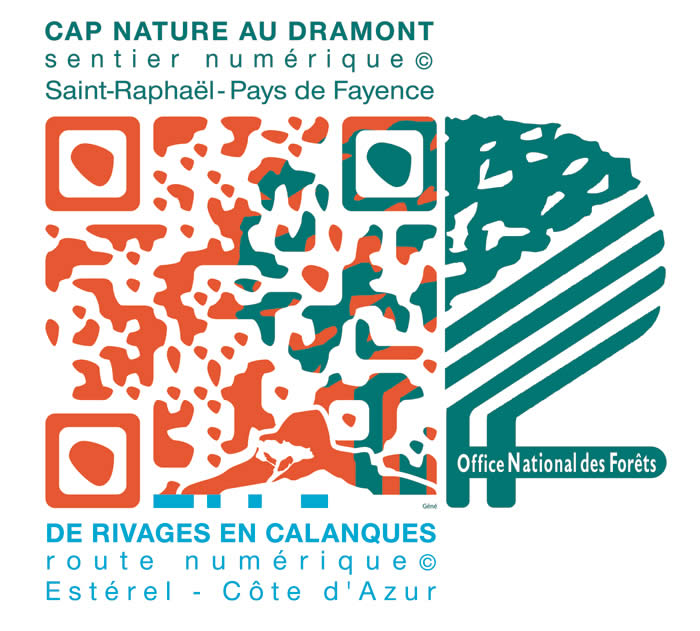 To scan the QR codes, download the free application from the App Store or Play Store on your mobile phone. A recommended option is the "i-nigma" app.