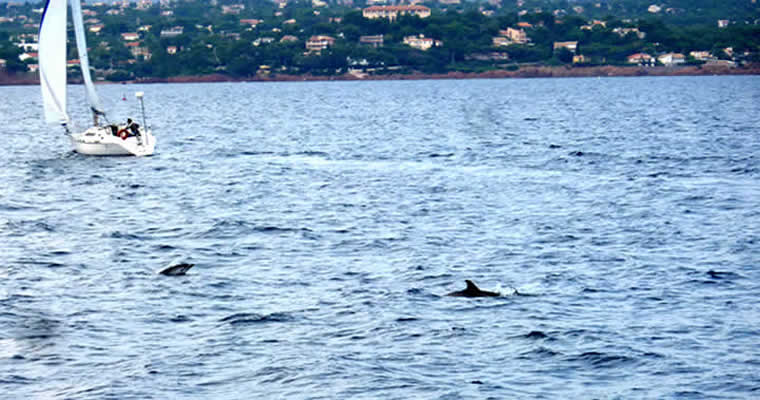 The Pelagos sanctuary
Pelagos Sanctuary Charter

This sanctuary was created to ensure the continued presence of marine mammals.
The Pelagos sanctuary is a protected marine area of 87 500 km2 that is part of an agreement between Italy, Monaco and France.
By signing this agreement, the city of Saint-Raphaël has committed to the following objectives: making the sanctuary accessible to the general public, creating a new set of projects and partnerships to protect marine mammals, encouraging the territorial authorities in promoting the ideals of the PELAGOS projects and carrying out concrete actions to protect marine animals, and informing the public about the role of the sanctuary.