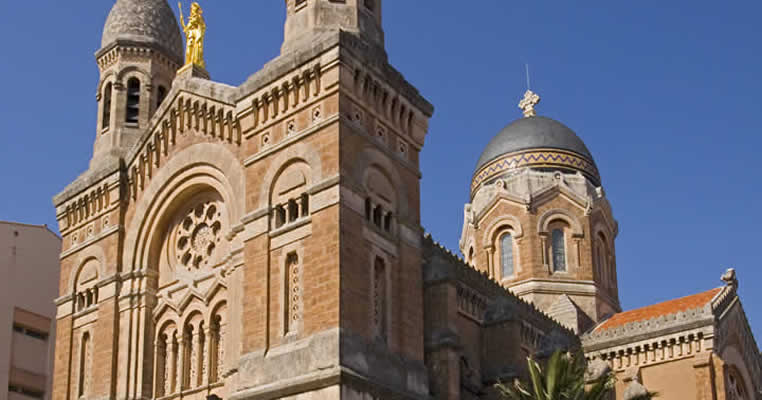 Notre Dame Basilica
The cathedral was built in the 19th century when the mayor of Saint-Raphaël transformed the town.
The growth of the town was so dramatic that the small San Rafeu church could not accommodate all of its new citizens. Father Bernard, the head priest from 1882 to 1890, commissioned the architect Pierre Aubé to build a new church. Originally from Lyon, Aubé took inspiration from Byzantine and Moorish architecture, and the dome of the church was inspired by Saint-Sophia in Istanbul. The church was built using the pink sandstone indigenous to the area. The church measures 850 m2 and has a height of 35 m. On the façade you may notice a representation of the archangel Raphaël, whose image can be found in the coat of arms for the city.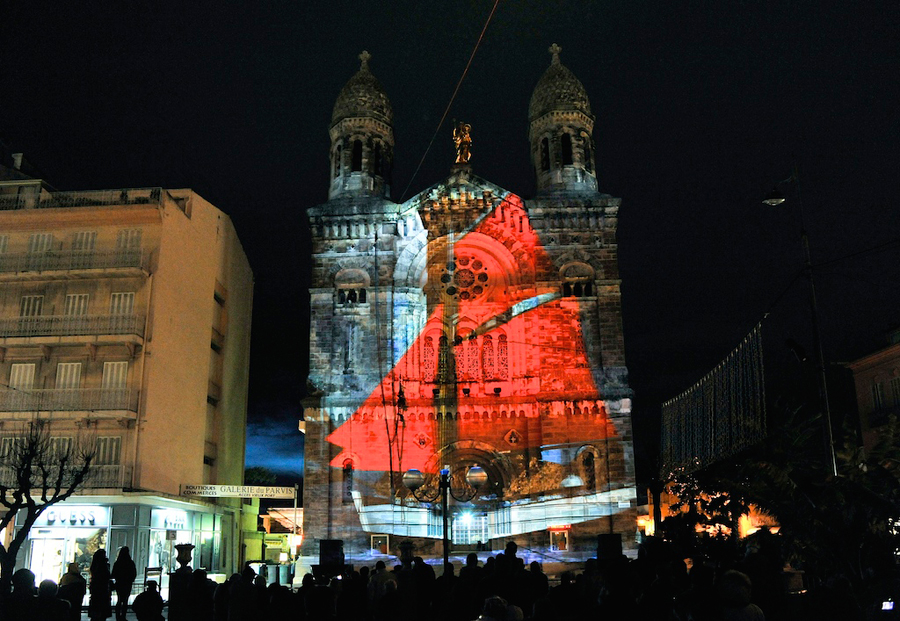 The church was inaugurated in 1887 and was named in honour of the famous maritime battle in which a Christian fleet routed the Ottoman navy on October 5th 1571. In 2004, the church became a basilica, only the second in the Fréjus Toulon diocese.