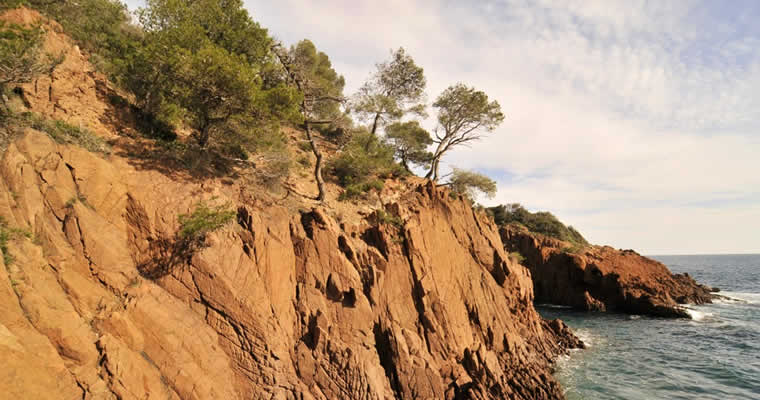 Respect for the environment
The beauty and the intensity of the coastline in and around Saint-Raphaël, combined with its accessibility, make it a very attractive destination both for professional and recreational activities.
Protected maritime zone of Cap Roux

Boasting 445 hectares, this is the largest maritime reserve in continental France. Fishing is strictly forbidden. Thanks to its biodiversity, the variety and the quality of the fauna and flora, this is the ideal place for fish to reproduce.
This zone is part of the Natura 2000 protected marine sanctuary. Professional and recreational fishing is strictly forbidden (no scuba diving, line fishing, gathering sea-urchins …)
Nautical station: a quality certification for navigation
"France Station Nautique" is a quality certification that is awarded to cities that respect nautical safety rules and the environment. Saint-Raphael is proud to have received this certification which allows the most efficient management and coordination of all navigation activities.