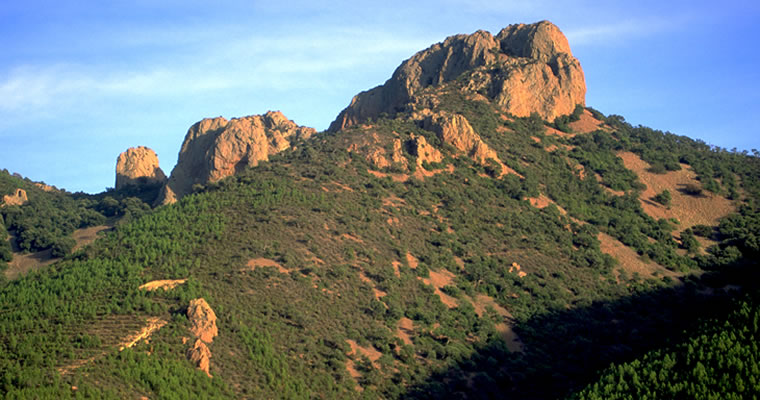 The Massif of the Estérel
Located between the Mediterranean coast and Provence, the Estérel is a volcanic range that covers 32,000 hectares, including 14,000 protected hectares. Rhyolite, an igneous rock formed in the Paleozoic era, gives the mountains their striking red colour. Guided or self-tours are available for mountain bikers, horseback riders and hikers.
Respect for the environment
To avoid wildfires, all types of outdoor fires are prohibited year-round. The Mistral -- a strong, arid wind -- can arise at any time and create severe fire hazard conditions. From the 15th of June till the 20th of September, depending of the wind, the regional authorities can prohibit all access to the massif of the Estérel.
MAP OF FIRE RISKS
Go to the map
the map is updated every evening at 7 p.m. for the next day.
Motor vehicles are prohibited between 9.00PM – 6.00AM.

The National Forest Office (ONF)
Established in 1964, this public administration serves long-term industrial and commercial objectives and are organized in cooperation with the state and the "Fédération Nationale des Communes Forestières". It provides long-term management of the French public forests and covers an area of almost 10M hectares in metropolitan France and its overseas departments.
Guided or self-tours are available year-round. Walks are available at daytime and at twilight as well.
Price : 12€ adults, 8€ children. Booking at the Tourist Office of Saint-Raphaël and at the Tourist Office of Agay :
Tel. +33 (0)4 94 19 52 52 / +33 (0)4 94 82 01 85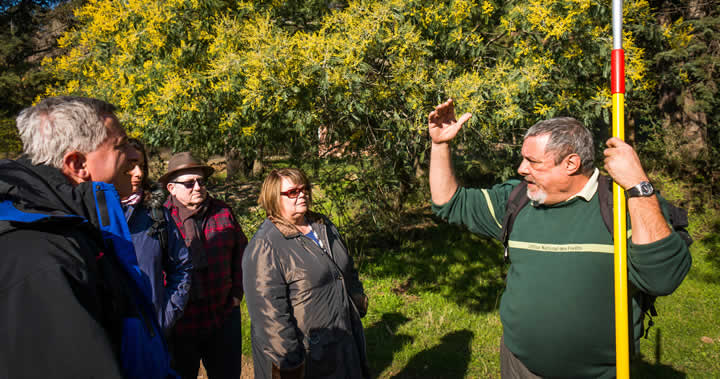 Esterel Forest