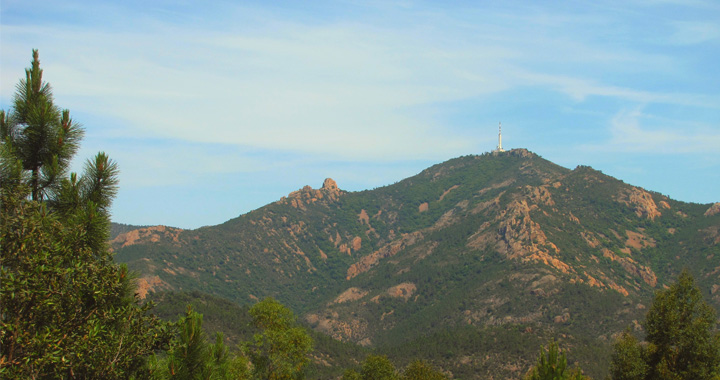 The Pic de l'Ours
Rising 492 metres above sea level, the Pic de l'Ours can easily be spotted thanks to the telecommunication antenna erected on its summit.
A 1.5h hike starting at the Col de Notre Dame will take you to the top. From there you will be able to enjoy an astounding view overlooking the Estérel and the Mediterranean sea, including the Gulf of the Napoule, the bay of Cannes, and the Iles de Lerins, all the way to the Gulf of Fréjus.
To access: Along the coast, follow directions to Agay. At the roundabout of Agay, follow the "Massif de l'Estérel" signpost. Drive under a small bridge, and past "Zone Artisanale", make a right and follow the road marked "Massif de l'Estérel". Follow the "Col de Notre Dame" signs and stop at the "Col de Notre Dame" car park cul de sac.